Wednesday 9th November from 5pm - 8pm
Once every now and again, something happens that changes your life. It might be a better network. It might be learning something new or leaning into fear. It might be connecting with a new mentor, or deciding to become one. One thing's for sure. Things will never be the same. We want more and better - for you, for ourselves, for our world.
Join us for a twilight harbour cruise to launch the new ELLADEX app and enjoy unlimited drinks and canapés while sharing in intimate conversations with CEO, Shivani Gopal and our remarkable ambassadors Tracey Spicer AM and Catherine Fox AM.
A night of networking, connection, gifts and experiences that will elevate your Spring rolodex and level up your personal, professional and financial growth. Walking the yellow carpet in style, our celebrity ambassadors wouldn't miss it and neither should you. New season, new brand, new app, new opportunities.
Don't miss out!
5:00pm champagne on arrival King St Wharf
5:30pm Blue Room cruise departs
6:00pm Welcome by Shivani Gopal

6.15pm Intimate conversations with our ambassadors Tracey Spicer and Catherine Fox AM

8:00pm return
Dress: Cocktail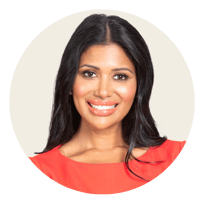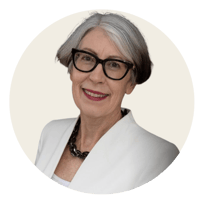 Shivani Gopal the fearless Founder and CEO of ELLADEX. Recognised as a women's rights commentator, business thought leader and finance expert. Providing ambitious professionals with access to the tech and networks they need to elevate personally, professionally and financially, Shivani is on a mission to create equality in our world.
Tracey Spicer AM is an official ambassador of Elladex. A multiple Walkley Award winning author, journalist and broadcaster who has anchored national programs for ABC TV and radio, Network Ten and Sky News. Tracey was instrumental in launching the #metoo movement in Australia.
Catherine Fox AM is an official ambassador with Elladex. A leading commentator on women and the workforce, a Walkley Award winning journalist, author and presenter. With an outstanding career at the Financial Review as editor and columnist, Catherine was also instrumental in establishing the annual Financial Review 100 Women of Influence Awards.
Parking
King St Wharf Secure Parking is located at 1 Shelley St Sydney 2000, and Wharf 9 is just a short stroll from the carpark.
Public Transport
King St Wharf is a 5 minute walk from Wynyard St, via Erskine and Kent St.
Proudly Sponsored by